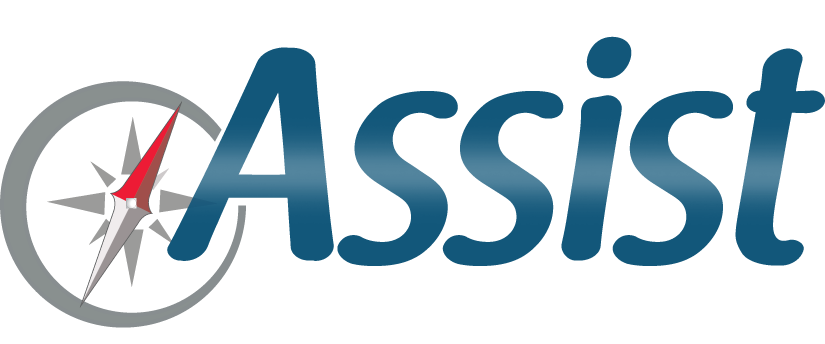 This page was updated on 26-06-2020
Following on from recent announcements from the government on the relaxation of certain elements of 'lockdown' we are providing an update on how this affects the Assist and Library Services and you as volunteers/staff.
Assist 1-2-1 Support
Government guidance has not changed regarding entering other homes, other than in limited circumstances. We, therefore, do not anticipate operating physical support services other than those we offer through the COVID support line. (collecting and delivering food, prescriptions etc)
We will continue to operate telephone support services for both Assist clients and those who contact through the COVID support line.
Assist Dementia Group
There are no plans to restart the dementia group at this time.
Amongst the group are vulnerable individuals that make this inappropriate for their safety. This coupled with the 'close contact' nature of the group and transport needs of individuals make the operation of the group a high-risk activity that we do not feel is appropriate to consider reopening at this time. We also not that the recent overall guidance announcing the changes from 4 July, contains the statement 'people are advised not to interact socially with anyone outside the group with which they are attending any given place.' this effectively prevents the operation of the dementia group, even if we wished to restart this.
Library
The decision as to when and how to open the Library will be a joint one taken between LCC, Greenwich Leisure (who administer the library service) and the Vine. Until all parties are happy that the service can be operated safely and will provide value to the local community the service will not restart even if Government Guidance allows it.
All parties are working hard to consider what any form of reopening will look like and what precautions and changes to the service will be required.
LCC and Greenwich leisure are being incredibly supportive of the volunteer library groups and are providing details as they have them. They have made it abundantly clear that there will be no expectation on us to re-open your site at short notice.
When a decision is made to re-open we will work collectively to determine both the needs for the Vine Centre site and the most appropriate time to consider re-opening.
There is much to consider and do before this being a possibility. When this is the case it is currently envisaged that the first activity will not see the site open to the public but will be activity aimed at realigning the stock levels, as you will appreciate, reservations have not been collected, the stock has not been rotated, returned books have not been checked in. This will need to be resolved first.
When the service does start the plan is to initially open the Core Sites (Lincoln Main Library etc) only after which will Community Hubs, like ours, be considered.
It is clear that when this happens the service will be different and maybe restricted, at least initially to the return of books and the collection of reservations. As these activities are easier to implement the necessary protections for both customers and volunteers.
Only after this first stage will any consideration be given to allowing customers to browse in limited numbers, the implications of this are still being worked through as are the prospects of allowing customers access to the computer facilities should they be able to enter the building.
To reiterate there is currently no plan to restart library services from the Vine Centre.
Overall
We continue to consider new guidance and how each of our services should respond to deliver a positive service to our clients while not compromising on client and volunteer/worker safety, which is our prime concern

Updated 23-03-2020
This is an update to the information on Coronavirus that we are issuing to all staff and volunteers as part of our duty of care to you, our clients and the general public

Following the Prime Ministers press conference on Monday 23rd March 2020, physical distancing has been mandated with the instruction to stay at for other than for the most essential, limited reasons. Other than food shops and essential services, all shops and premises have been ordered to close this includes the suspension of all gatherings and ceremonies other than funerals and the closure of all leisure facilities including libraries

This means all Vine groups, services, social activities and gatherings and most community outreach activities are being suspended until further notice.
What does this mean in practice
These things will not run until further notice:
Physical Sunday Services
TST
Souled Out
Coffee Connect
Alpha
Physical home groups
Physical Monthly Prayer Nights
Assist Dementia groups.
Home (connect) groups.
Third Thursday Book Club
Library Service
These things will continue to run:
Assist One-to-one Support
Our absolute priority remains to be the health, safety and wellbeing of everyone within the Vine and those we serve.
Taking care of ourselves
We encourage you to use the official government website(s) as the official source of advice and information.
https://www.gov.uk/guidance/coronavirus-covid-19-information-for-the-public
https://www.gov.uk/government/collections/coronavirus-covid-19-list-of-guidance
https://www.nhs.uk/conditions/coronavirus-covid-19/

We will continue to update our approach as the situation changes via our website : http://bit.ly/volunteer-coronavirus
Thank you for the efforts you put in as a volunteer or member of staff.
We appreciate the uncertainty of these times and value your commitment and flexibility as we try to provide a proportionate response while still being able to serve those that need it.

I would like to reiterate that everything we do will be based on the current advice and that our absolute priority is the health, safety and wellbeing of everyone within Assist, the Vine and those we serve.
Jenny & Darren