Ever wanted to Learn Spanish? Holiday Coming up?
Essential Spanish for anyone
6:30pm Tuesdays
The Vine Centre.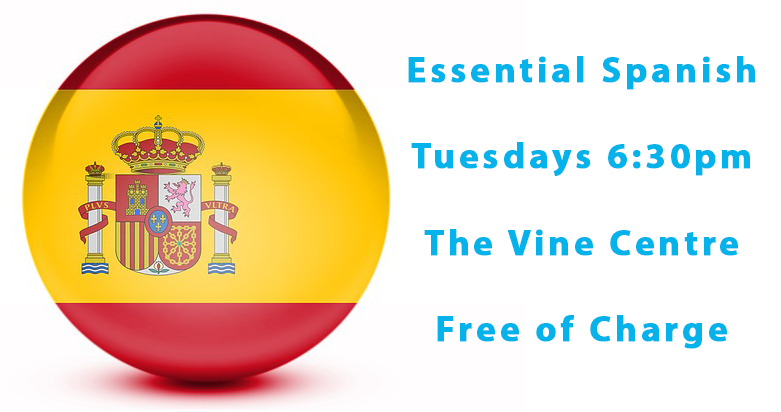 back to top
The Vine is a member of the Evangelical Alliance

Read More

We are a member of the Evangelical Alliance, the largest body serving evangelical Christians in the UK: working for a united Church, confident in voice and inspired for mission, www.eauk.org. We subscribe to the Evangelical Alliance basis of faith.

The Vine is a member of the Ground Level Network

Read More

The Vine Community Church is a church in the Ground Level network of churches, Ground Level network belongs to Churches Together in the UK.

The Vine is a partner of OpenDoors

Read More

As part of the body of Christ, it is our privilege to stand alongside our courageous brothers and sisters who are persecuted around the world. That means letting them know they're not forgotten. Strengthening them by our prayers and support.