I am just about to set off again to America, to see one of my sons and his family. I'm feeling apprehensive because this time it's going to be a different kind of journey.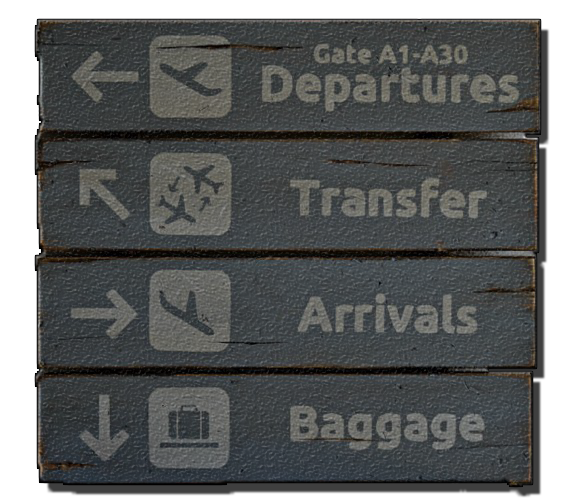 Normally it's just one hop, no transfers, no lay-overs, no complications. But this time we are taking a bargain flight involving three separate planes and two airlines, both on the outward and homeward flight. And as I pack my suitcase I'm wondering, will I ever be reunited with it again, or will it be lost somewhere on that journey from Lincolnshire via Amsterdam then Detroit, then Philadelphia? I've already rung the first airline seeking reassurance, "Will you transfer our luggage for us, making sure it gets to the next plane, especially since one transfer time is only 35 MINUTES ?" The answer was not very helpful – "Just make sure when you get to the first airport you tell them you want everything to go to your final destination."
So it's all down to us, we must make sure we do that or risk everything getting lost in a limbo somewhere. I kept going with my questions, "And that short transfer time – how will we know where to go when we land in the confusion of yet another airport?"
The answer was concise – "Don't wait till you land, talk to the crew on the way, and they can talk to the tower as you come in to land – the tower can give you priority – you'll be brought straight in to the right place to go onward."
You can see where I'm going with this, can't you? This complicated journey we're going on is similar to all our lives – so many sections, so many things that could go wrong, and you can end up stuck, without things you've relied on, never getting where you assumed you'd get to. And the answers the airline gave me, "Make sure you're labelled for your final destination, not just the bit immediately in front of you."
This life, like any long haul journey, has a destination of one sort or another, and we need to be sure that our final destination is God himself. We need to be 'labelled', not just assume we'll end up there. To make sure, we need to talk to the tower – there's someone there who's able to control the air traffic, and send us help to bring us in to the right place at the right time. In my life I have no doubt who's in the tower, watching over my journey – Jesus, the Counsellor, Friend, Redeemer.
Veronica
Revd Veronica Podbury, Pastor of The Vine Community Church