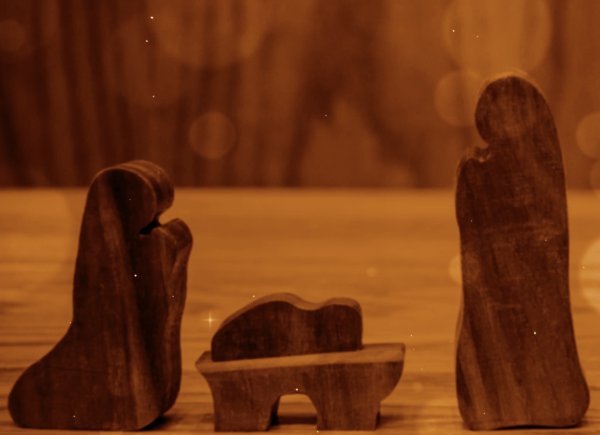 Ordinarily, the December content is easy to write, as it is full of the predictable certainty of forthcoming Advent and Christmas events. This year though, I have no idea if or when the 'traditional' events that mark the lead-up to Christmas can or will take place. The familiar certainty of this time of year has been replaced with uncertainty and inconvenience and for some a fear of what comes next.
Change and turmoil are nothing new of course. we can look back over both recent and more ancient history, we see periods of great uncertainty. Periods of war, rebellion, disease and change.
We remember two thousand or so years ago, that the people of a faraway land were inconvenienced as the rulers caused them to put their lives on hold; as a census was called. We remember how a young couple, yet to be married were thrown into uncertainty as she was found to be with child. We dwell on the image of that same couple desperately seeking a place to stay as the time of birth came near. The joy of the birth being mere punctuation within a story that continues with the couple and child fearfully escaping persecution and murder as they flee to a foreign land, not to have a better life but simply to have a life; to protect their baby boy.
The uncertainty that is enshrined within the Christmas story is often obscured by the familiarity we have as it is retold at this time of year. Perhaps this year those elements of the story will strike a chord with many of us in our times of uncertainty. There are other themes in that story though. Themes of hope and expectation.
Mary had hopes and expectations about her role in history and the promises that her baby carried. It was this hope that allowed a teenage girl to cope with the inconvenience, uncertainty and fear of the time.
As we approach Christmas time, I pray that you will find a hope that carries you through these times. A hope that the future will arrive as surely as December 25th will arrive, a hope that the community around you is there for you, an expectation that you will get through this time. For those that need it, I pray you will know the peace and security that only God seems to bring.
This Christmas will be different, but it still represents the unchanging story of hope enshrined in a baby for all humankind and hope is definitely needed this year.
So, from all at the Vine, we wish you all a Merry Christmas.