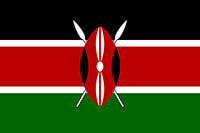 During June 2014 we were alerted to violent attacks taking place in the town of Mpeketoni in Eastern Kenya.
Buildings were burned down, and 60 non Muslim men were singled out to be killed in front of their wives and families, leaving 50 widows and 142 fatherless children.
New Life Home Trust leader, Meleckson Dalano, met with the widows and local church leaders to find out what help we can offer them.
Their greatest desire is for their children, particularly those in secondary school, to continue their education which will bring the hope of a brighter future for the children and their families.
Partnering with New Life Homes Trust, the Vine Community Church has sent a significant donation to help provide schooling for the Orphaned Children.
This weekend 22/11/2014 saw the BBC Report further killings of non muslims this time in the North of Kenya.
Please join with us in praying for all concerned in these atrocities. We know from contact with New Life Homes Trust that there is as much comfort in those concerned knowing that others are praying for their situation and caring for them as there is from material support.
Read more...