The Vine Community Church - From Local to Global - founded in 2004.

| | |
| --- | --- |
| The Vine is committed to supporting the work of the Church locally, nationally and internationally. It seeks to voice its concerns about issues of poverty and injustice and get alongside individuals and organisations who are committed to making a difference in the world. | |

The Vine is a member of the Groundlevel Network and attends and supports The ONE Event a major Christian event held on August Bank Holiday weekend, and also supports some of the mission and outreach work sponsored by Ground Level network.Overseas, the Vine actively supports the work of Tear Fund and has a special relationship with a number of projects in Kenya.
Leadership Team
Veronica and Dave Podbury pastor The Vine Community Church. Veronica has a Masters Degree in Theological and Pastoral Studies from Nottingham University and has been a church pastor since 2000. She has also held various posts in education and is a writer.
Dave has a long experience of leading worship and developing Christian outreach for children and adults. He has held a number of senior management posts, most recently as Associate Director of an NHS Trust.
Dave and Veronica have three sons, Duncan, Ben and Sam, daughters-in-law Susanna and Nena, and now have four grandsons and a granddaughter, Reuben, Barnaby, Will, Noah and Emilia. All are actively involved in churches in the UK and USA.

Alison Merryman has extensive experience of developing and leading Christian outreach and discipleship programmes with children and young people.
Alison and her husband John are experienced foster parents. They have two grown-up daughters.

Darren Pepper holds a variety of leadership responsibilities ranging from sharing some of the preaching load to managing the accounts. He is married to Jenny and they have two children, Alice and Andrew. Darren has a background as an educationalist and works across the UK managing a software company in the Education ICT Industry.
Our calling is to :
See the Kingdom of God established in the communities of Cherry Willingham, Reepham, Fiskerton and surrounding areas.
Bring the good news of Jesus to people of all backgrounds and ages.
Enable people to develop a personal relationship with Jesus
Help people to know the love and power of Jesus in everyday life situations.
Browse through the site to find out more about us.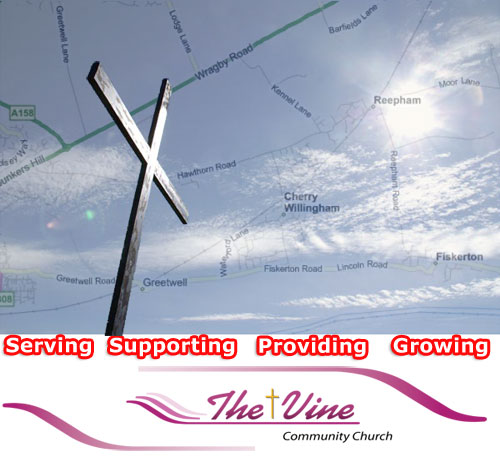 John 15:1